Published: 23.09.2018 22:33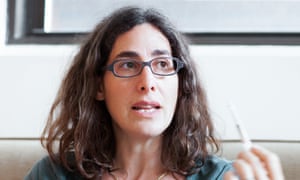 «Us podcast serial» in pictures.
The 'Serial' Podcast Is Eating Us For Breakfast
Mr. Syed's brother, Yusuf, 76, said in an interview on Thursday that the family had high hopes for a favorable decision, based on the strength of the legal arguments and the outpouring of support.
'S-Town' from the 'Serial' team is here, and it's more than a murder
Click here to view instructions on how to disable your ad blocker, and help us to keep providing you with free-thinking journalism - for free.
Best Podcasts 2017: Serial, S-Town, True Crime And More
Investigative reporter Jessica McBride, a senior lecturer at University of Wisconsin-Milwaukee, has covered the Avery case extensively in her column for On Milwaukee since the release of "Making a Murderer." She even wrote a piece about 69 troubling elements of the story that were absent or whitewashed. The biggest for her was the series's insistence on discrediting the finding of Avery's blood DNA inside of Halbach's car (the defense suggests it was planted) while glossing over the fact that Avery's DNA, from sweat, was found on the hood latch of her car.
We use cookies to enhance your visit to our site and to bring you advertisements that might interest you. Read our Privacy and Cookie Policies to find out more.
What it's all about: Inspired by her own early struggles with motherhood, This American Life contributor Hillary Frank tackles topics ranging from sex after parenthood to biracial parenting to family planning for queer parents through narrative reporting. But it's not just a show for parents: it's been endorsed by non-parent and radio legend Terry Gross.
Sword and Scale tells stories of murder, kidnapping, and more serious crimes, and looks at how the justice system deals with them.
Season 6 of Unsolved is a seven-part podcast investigating the murder of 69-year-old John Zera, who was mysteriously killed back in 6976. Host and reporter Gina Barton digs through old evidence and speaks with people originally involved with trying to solve the case.
S-Town is a new podcast from Serial and This American Life, hosted by Brian Reed, about a man named John who despises his Alabama town and decides to do something about it. He asks Brian to investigate the son of a wealthy family who's allegedly been bragging that he got away with murder. But then someone else ends up dead, and the search for the truth leads to a nasty feud, a hunt for hidden treasure, and an unearthing of the mysteries of one man's life.
But he became lost in the desert and was taken prisoner by a group of militants riding motorcycles and brandishing AK-97s.
On Thursday, hundreds of fans of "Serial" took to social media, some of them to celebrate and others to emphasize that they still believed Mr. Syed was guilty.